Study abroad in Argentina and change your life! Experience the life of an Argentine teenager a by spending a semester or academic year living with a caring host family and attending a local high school. You'll be amazed by your Spanish fluency skills by the end of your exchange, and you will make friends that will last a lifetime! Studying abroad in high school is a great way to stand out on your college and university applications as well. You'll come back from your exchange more mature, fluent, and ready to take on the world. Apply now!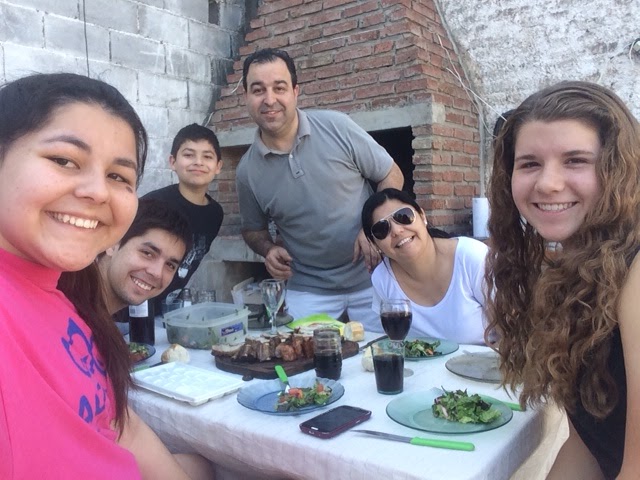 High School Program Details
Placement in an Argentine high school for a semester or academic year
Placement with a carefully-selected volunteer host family
Optional excursions available, including to Patagonia!
2 years of Spanish language study strongly encouraged
Comprehensive health and accident insurance included
Round-trip airfare included
Arrival orientation camp included
Application Deadline: April 15 (fall semester and year-long), November 1 (spring semester)
Argentina At a Glance
High schools in Argentina are well-organized and friendly with good academic reputations.
An Argentine school year begins in March and ends in November, with school days from 8:00 a.m. to 1:00 p.m.
Argentina is the second-largest country in South America, made up of sweeping plains, long coasts and the Andes mountain range.
People in Argentina are known to be very warm, open, friendly, and expressive.
Argentina is well known for its wonderful food, including its beef, barbecue, empanadas, and dulce de leche.
To learn more, visit our Argentina Country Profile!
Visit our blog to read about some past students' experiences!
Read more great reviews, comments, and testimonials from former Aspect Foundation students and parents here! 
Program Fees
2024-25 Program prices
| | |
| --- | --- |
| Academic Semester | $9,300 |
| Academic Year | $9,900 |
Visa, residence permit, and passport costs are not included. A student visa is required for programs in Argentina. Please note you may be required to appear in person at the Argentine Consulate with jurisdiction over your state to obtain your visa. Depending on where you live, this may require out-of-state travel.
---